Welcome to Berkay Taxi
My name is Berkay Tunç. I was born in Kuşadasi so I have an excellent knowledge of Kusadasi. We offer airport and excursion services to customers at an appropriate price. I am family-owned business entrepreneur of the second generation of the Berkay Taxi. My father retired five years  ago and had served our customers 25 years. Our business is based on  secure  and reliable customer service. My taxi company is located by the harbour of Kuşadasi. My goal is to make sure that our  customers are  picked up on time and reach their destinations safely in clean comfortable taxis.I speak English to a high degree.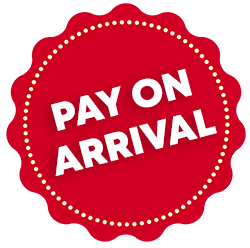 Berkay Taxis | Kusadasi Taxi Service
TripAdvisor Reviews
We used this service for the 1st time this year and I can only say great things about the service we received. We arrived at Izmir airport and found the driver waiting for us with a nice comfortable air conditioned minivan ready for the journey to Kusadasi,the journey was great and really smooth all the way. After our holiday had ended we were picked up again at the hotel with plenty of time to spare and again were afforded a excellent journey in a lovely air conditioned minibus for the hour long journey to Izmir airport. I would recommend this company to everyone as it was easy to organise through the company and our journeys were excellent and easily afforded for groups or families wanting a straight journey to and from the airport to resort.
I just want to write a review about the taxi journey we got from palm wings beach resort to bodrum airport I just will say I cant recommend this service highly enough it's the only way to travel around kusadasi bus was spotless top of the range miny bus so comfortable and driver so friendly great English got us there well before we departed for are flight 100 percent brilliant
Goede service, netjes op tijd bij aankomst op Izmir als vertrek bij het hotel vandaan. Nette wagens en goede contact. Een echte chauffeur, die je met veel liefde kusadasi en andere plekken rondom wil laten zien. Geen problemen over de prijs. Thanks Berkay!
Telkens vlotte service en goede transfers of je nu alleen of met het hele gezin bent Mooie verzorgde wagens en de chauffeurs rijden steeds veilig Aanrader!